Let's get one thing straight: this is a list of my favorite albums of 2016. These are the 25 records I got the most enjoyment out of in this calendar year. They are not the most "important" or the most "creative" or even the "best;" simply, my favorite. What I'm tryna say is, get the fuck out of here with that "oh, Preston, where is Blonde?" "Where is A Seat at the Table?!" This isn't a Pitchfork popularity contest. (All jokes aside, I love every album on this list. Be sure to try 'em out.)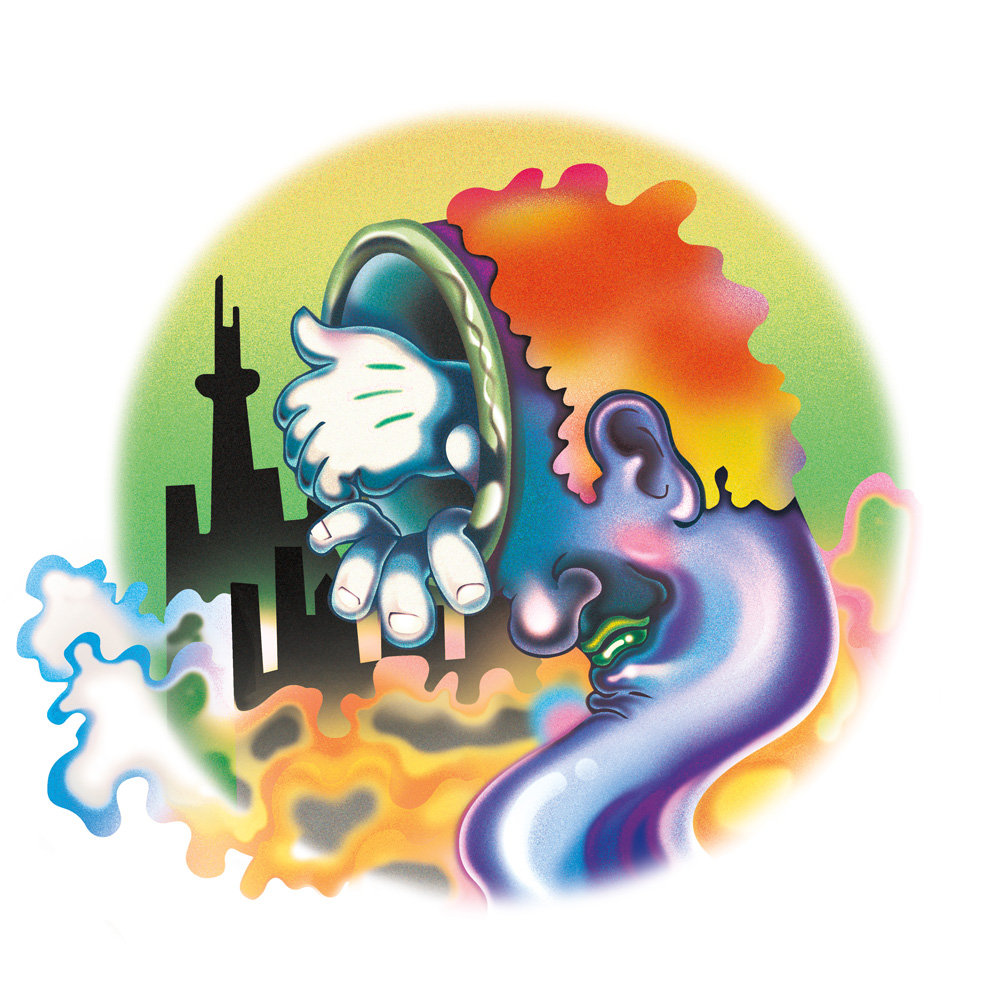 25. Eraser Stargazer – Guerilla Toss
This record reeled me in with its Grateful Dead-inspired cover art, and kept me close with its explosive psychedelic tantrums. In a year full of revivalism and homages, Guerilla Toss managed to come through with an album that fuses its influences into something truly interesting and innovative. Disco, punk, psych rock, funk, and so many more sounds are explored here, molded by a band whose lineup changes just as much as their song structures, but somehow they find their niche and mine it for consistency.
Standout: "Eraser Stargazer Forever"
24. Hotel Paranoia – Jazz Cartier
As trap has been exploding in the past few years, many critics have noted a lack of forward momentum within the genre. I'm not particularly bothered by this, but I can see why it's fair. For the same reason people are drawn to Lil Yachty for his uniquely happy-go-lucky brand of trap, I find myself attracted to Jazz Cartier's own adaptation of the genre. Jazz tends to go the opposite way of Yachty, though – his lyrics are incredibly moody and his beats are abrasive bangers, sort of like early Drake meets $uicideboy$ (and it's pretty much as good as that sounds). Hotel Paranoia is brimming with elusive rhythms, nightmarish imagery, and a healthy dose of unchecked narcissism. I can't think of a better formula for a successful trap record.
Standout: "Tell Me" (feat. River Tiber)
23. Big Baby D.R.A.M. – D.R.A.M.
I'm just as surprised as y'all are. When I glazed over #1Epic as an overproduced Chance the Rapper spinoff, I never thought I'd be eating my own words a year later as I bumped "Cash Machine" every day for weeks straight. D.R.A.M. has a knack for melodies, the kind that burrow inside your brain and take root. How many of us heard "Broccoli" for the first time and scoffed, only to return days later, hypocrisy be damned? That's kinda how I feel about this whole album. The ideas are counterintuitive, almost confusing in their buoyancy, and they take a few listens to sink in, which isn't the standard for a "pop" album. Then again, this record has a genre-defying subtlety that transcends complexity or influence, becoming something new. (And by the way, if you're looking for some gospel shit, this is a much better choice than Coloring Book.)
Standout: "Misunderstood" (feat. Young Thug)
22. Winter's Diary 4 – Tink
I believe that Tink's Winter's Diary 4 has been wrongfully lost amidst 2016's cluttered array of female-fronted R&B. This is ironic, because I find her voice to be one of the most unique in this category. Tink writes airy slow burners, sexy Prince interpolations, and straight trap bangers. Not only that, but she can rap. Much of the production on this tape is handled by the great Timbaland, who brings his trademark style of hypnotic, attractive instrumentals, which give Tink a great foundation to flow with ease and purpose. God damn it, I love "Modern Wave" so much.
Standout: "Modern Wave"
21. Floss – Injury Reserve
These boys keep outdoing themselves. I thought they had something going on last year's Live From the Dentist Office, and Floss improves on all fronts. The beats are grimier, more off-kilter (that percussion on "What's Goodie" though) and the flows are a whole lot catchier. There's less filler, too; I can confidently bump any track off this project. Injury Reserve have snagged themselves an interesting spot, clearly rooted in hip hop, beckoning to their peers, all with a wholly original sound.
Standout: "All This Money"
20. The Sun's Tirade – Isaiah Rashad
I like this album because it's an understatement. As much as I love TDE, they've a tendency to make large gestures with their output. Sometimes it works (To Pimp a Butterfly) and sometimes it doesn't (Do What Thou Wilt) but either way, this album is not that. Instead, each track is a microcosm, exploring atmospheres ranging from thin southern trap to sly west coast funk. They're connected by Rashad, a raspy, inebriated sherpa stumbling his way through these soundscapes, equally starry-eyed as the listener (though a bit more jaded). It doesn't hurt that the first 9 tracks are nearly perfect, either.
Standout: "Tity and Dolla" (feat. Hugh Augustine and Jay Rock)
19. Lil Uzi Vert v.s. the World – Lil Uzi Vert
Here's the thing: stop being a dick and let yourself enjoy this album. For every uptight asshole complaining about how this isn't Illmatic, there are five kids bumping "Money Longer." You know why? IT'S A FUCKING BANGER. Uzi's flows are energetic and youthful, matching the lightness of the production, which features a surprising amount of instrumental variety. Even the most pretentious among us can admit that the last time they heard an accordion on a rap song was "Accordion." Yes, this album is slightly mindless, but it's fun, and that's more important.
Standout: "Ps and Qs"
18. Slime Season 3 – Young Thug
It's simple, really. Eerie, sparse instrumentation over classically punchy trap beats. Young Thug coins more melodies than a David Gilmour solo. "I wanna fuck her but she play more games than the NBA." I'm not sure what else you're looking for.
Standout: "With Them"
17. Black Terry Cat – Xenia Rubinos
It's rare that an album this sweet is equally sharp. Black Terry Cat is a collection of discomfortingly catchy melodies supported by jagged instrumentals, bred by funk and raised by math rock. Songs will often start with an unfamiliar rhythm, leaving the listener to decipher where the "one" is. Soon, that rhythm becomes a bass line or a drum pattern, and Rubinos interjects her masterfully controlled vocals onto the landscape. When everything comes together on a chorus, the outcome is rewarding. I suppose you could call it R&B because of the grooves, but you'd be hard pressed to find another R&B album from this year with as much punch to it.
Standout: "Laugh Clown"
16. Buttrskotch – Knxwledge
As I pointed out earlier this year in my review of Yes Lawd!, Knxwledge has released more instrumentals than almost any other beat maker. The vast majority of those are available through his Bandcamp which, unfortunately, gets less attention than it deserves. Buttrskotch was re-released this year on Leaving Records, and at just over eleven minutes, it stands as one of Knxwledge's shorter formal releases. This begs the question, what sets it apart? Everything you'd expect to be here is present: seamless transitions, chopped soul samples, drums straight off of Dilla's hard drive. But what you can also find on Buttrskotch is a distinct sense of atmosphere and personality. It isn't a mere "collection"; the beats are linked by melancholy nostalgia that permeates the thick haze of chaotic piano melodies and bass drum chaining. Each track works in tandem to evoke a feeling of longing from the listener, despite the chaos of the sounds.
Standout: "Feelin"
15. Telefone – Noname
Noname has long been a key player in Chicago's music scene. Mick Jenkins and Chance the Rapper, two integral voices in the city's cacophony of jazz rap, used Noname on their breakout projects. Still, I was unsure about how this record would go over. Many can spit a guest verse, few can arrange a coherent full length release; apparently, Noname can do both. Telefone consists of ten tracks, each unique in their composition and tone, but all similar in the imagery they conjure. Noname works dutifully to show her listeners Chicago, even if that means illustrating all of the city's flaws alongside the positivity it holds. Just look to the album's cover; a soft purple background, watercolor lilies, and an unassuming Noname. They're all watched by a skull, out of place in its meaning, but aesthetically, just as deserving of its spot as anything else in the image. This is a beautiful, happy album about memories and death.
Standout: "Forever" (feat. Ravyn Lanae and Joseph Chilliams)
14. Savage Mode – 21 Savage and Metro Boomin
This album is, quite literally, the exact opposite of Telefone. There is no warmth or redemption here. 21 Savage is monotone, jaded, hardened by the world he was forced into. That world is consumed by death and paranoia, and the only path to safety is fear. 21 makes it clear that this was the only way out for him: "I grew up in the streets without no heart/ I'm prayin' to my glock and my carbon." His strikingly apathetic demeanor is underscored by production from Metro Boomin, one of rap's most prolific voices. The bass is downplayed, especially by the standards of trap, and the drums provide an even foundation. The focus is on 21, and the sparing embellishments atop the rhythm section. When they enter your awareness, like the hypnotic xylophone on the intro of "X", you might be surprised at how gorgeous they are. Despite these arresting moments, the real beauty of Savage Mode lies in its unapologetically bleak portrayal of 21's life, and the lack of solutions that the future holds.
Standout: "No Heart"
13. 24K Magic – Bruno Mars
Your eyes do not deceive you – Bruno Mars does, in fact, occupy the thirteenth spot on my list. Despite the bland album cover, 24K Magic is easily one of the most fun releases of the year. In terms of the sound, nothing groundbreaking is happening. Mars draws from 70's and 80's funk, disco, and pop to craft a nostalgic and familiar release. However, he does so with such precision and infectious energy that it's impossible not to grin. His braggadocio could match or surpass any rapper, and that confidence comes through in his vocal performances. If there's any pop star who deserves a comparison to Michael Jackson, it's definitely Bruno Mars; his range surges far into the "holy shit" realm, and his runs are smoother than his legs. His personality feels very at home amidst this new stylistic direction, and the choruses and instrumentals exude the same swagger that he does. When he decides to slow it down, things get a little bit nasty, and that's ok too.
Standout: "Calling All My Lovelies"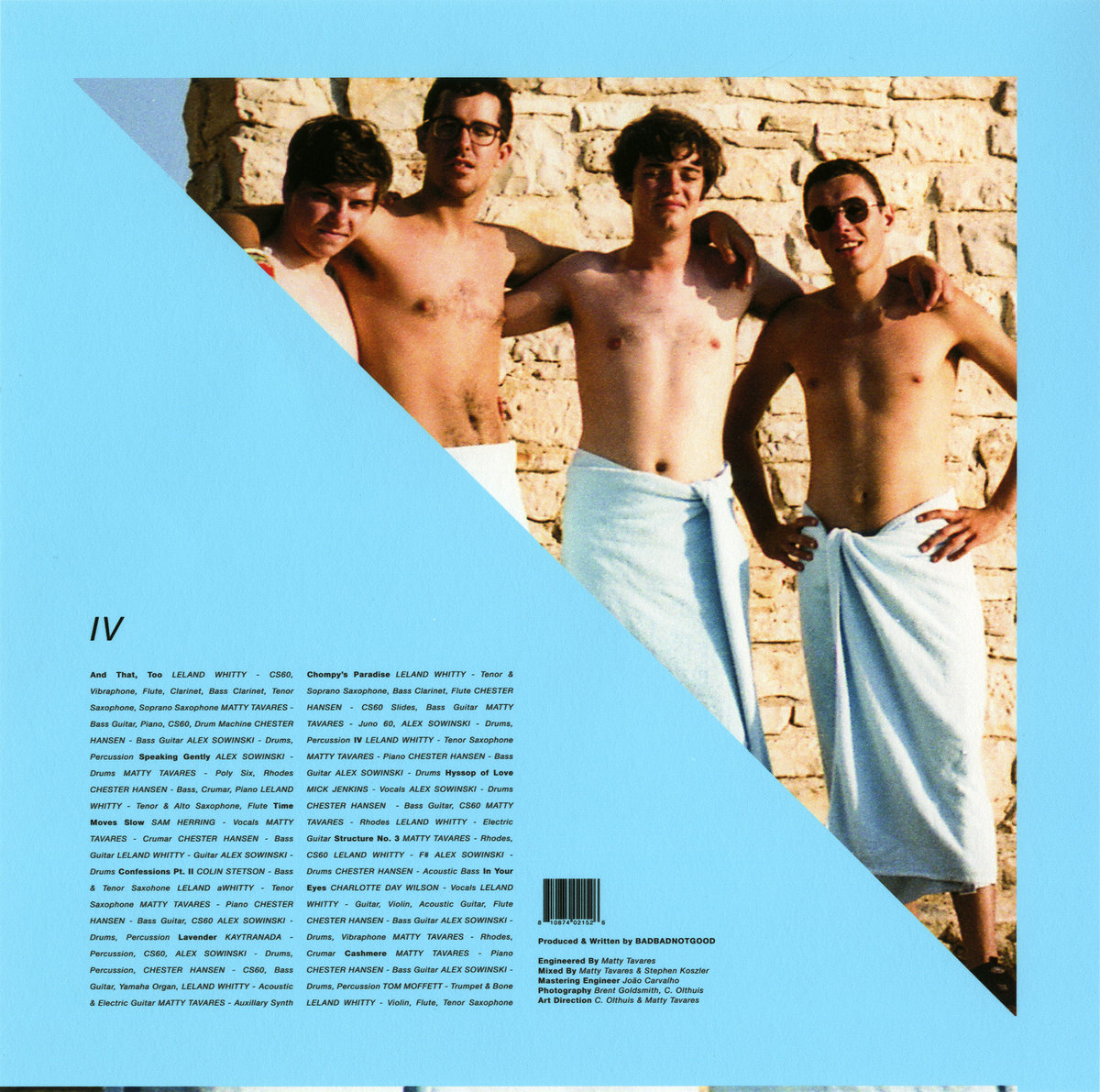 12. IV – BADBADNOTGOOD
BBNG has come a looooooooong way from doing anarchic Odd Future covers in their basement. The boys are really starting to move away from their spastic jazz rap roots, and IV is another stage in that progression. This time they've officially added Leland Whitty, long the under appreciated guest, now the fully appreciated member. They're taking complete advantage of this, with Whitty playing everything from bass clarinet to alto saxophone. The arrangements, thankfully, are just as restless and lush as we've come to expect, and the solo tracks shine for it. There are far more guests than on III, and like Whitty's versatile instrumental skill, they're well utilized. Charlotte Day Wilson lends a sweet, blue-eyed soul performance, and Colin Stetson participates in the album's only "jam", the bizarre and enticing "Confessions, Pt. II". Still, the group's core remains intact, and IV radiates personality.
Standout: "In Your Eyes" (feat. Charlotte Day Wilson)
11. untitled unmastered. – Kendrick Lamar
Wow, is it nice to hear Kendrick fuck around. Obviously this album isn't really him "fucking around" (and I doubt any official release from Lamar ever will be) but it's certainly a lot more organic than the stringently-composed To Pimp a Butterfly. There's something really attractive about that to me; I yearn to hear what Lamar can do when there's a little less pressure on him, and that's exactly what this record is. With an instant classic under his belt, he's got more room to push people's expectations of him. These tracks having varying levels of finish, from the album ready "untitled 08" to the loose and sprawling "untitled 01". There's definitely something more radio ready about this batch of songs, too; the beats on "untitled 02" and the first section of "untitled 07" certainly reference trap music, and Cee Lo Green contributes a smooth hook. If this is Kendrick at his most unrefined, let's hear more demos.
Standout: "untitled 02 | 06.23.2014"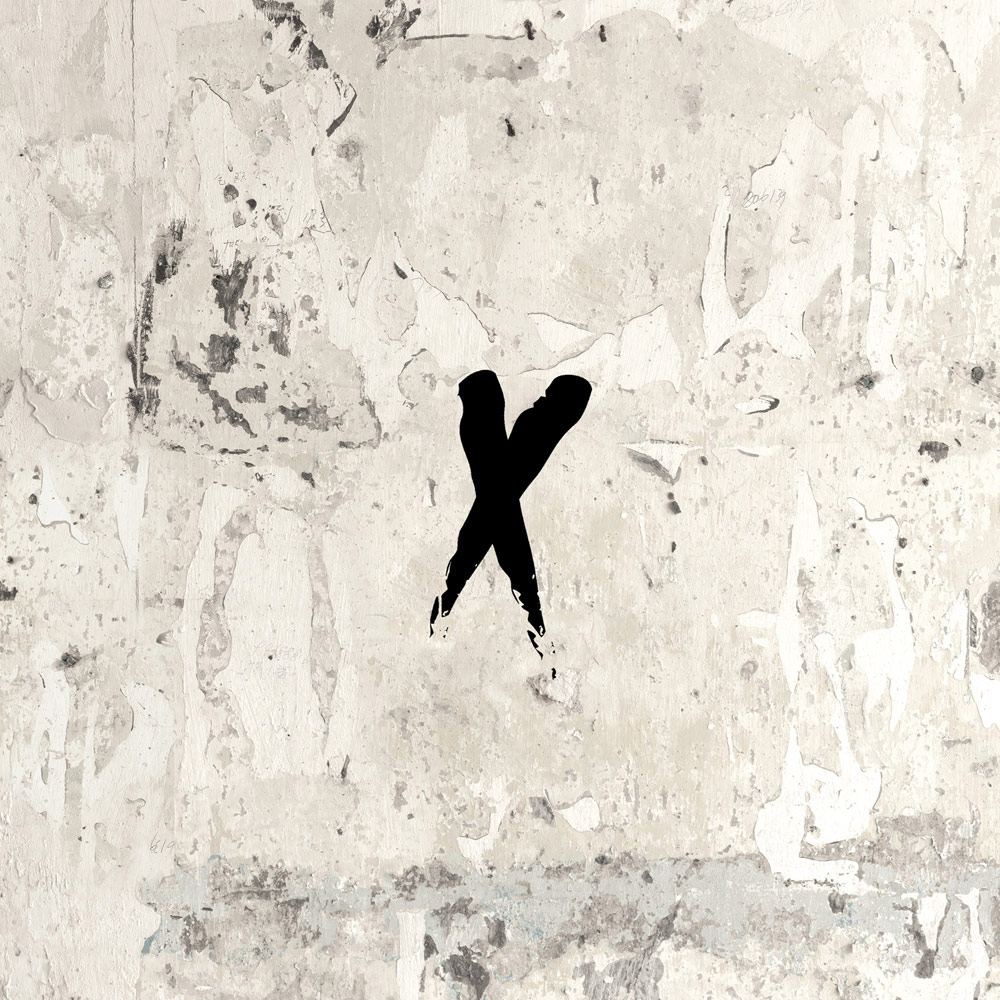 10. Yes Lawd! – NxWorries
Yes Lawd! marks Anderson .Paak's first and Knxwledge's second appearance on this list. Both artists are carving out spots for themselves in modern music, .Paak as a soulful jack of all trades, and Knxwledge as a devoted beat maker. Their methods are so different that I actually foresaw myself disliking this album; I expected it to be disjointed. Instead, the two have an infallible chemistry that displays each artist's best attributes. .Paak adopts the persona of a self-assured, commanding womanizer, spitting carnal poetry atop loose drum breaks. He is unchained, relaxed, and having a lot of fun. Knxwledge, ever the quiet mastermind, allows .Paak to do what he does, with crisp and psychedelic beats that accentuate his every word. Just when you think one has outpaced the other, he'll turn up around the next corner. They're both two steps ahead of each other, and watching them catch up is a real treat.
Standout: "Link Up"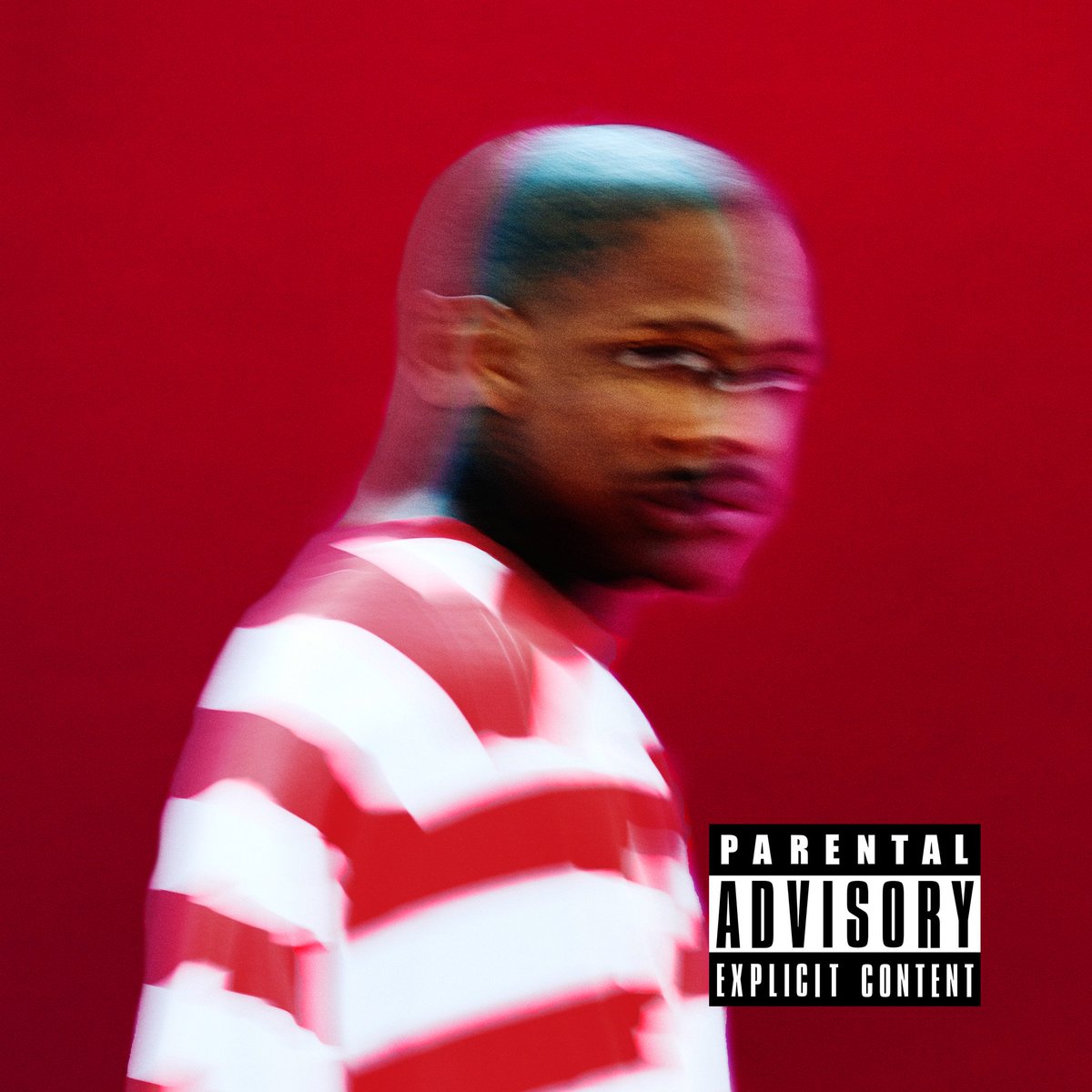 9. Still Brazy – YG
YG hit me outta nowhere with this one. My friend caught me listening to an early Snoop Dogg record, and suggested I give this a shot. I scoffed, assuming that YG was another faceless pseudo-gangsta rapper with nothing to say, and I was so very wrong. Still Brazy is an anthem of political and personal unrest soundtracked by classic west coast g-funk. YG is eager to shout out his city and crew, but just as eager to get revenge on anyone who fucks with him. He's paranoid, but beyond that, he's scared – wouldn't you be if you'd been shot by an unknown assailant? That fear translates to hunger and flows, which YG further refines into easy choruses and catchy bass lines. What really appeals to me is the simplicity of this record; raps, four word hooks, and funky 808s. It's a timeless formula, and when paired with a capable rapper, the possibilities are limitless.
Standout: "Twist My Fingaz"
8. Indigo – River Tiber
Much like Noname, River Tiber has been an undervalued member of his city's music scene for a while. Toronto is booming right now, and River Tiber has been collaborating with the likes of Kaytranada and BADBADNOTGOOD since day one (the latter appears on this record). He very much fits into Toronto's current musical landscape with his downtrodden bedroom R&B, but his style is much more eclectic under the surface. You can hear deep house making its way into "Midnight", and upbeat funk on the furious "Acid Test." Tiber's vocals are slinking and mournful, dancing above of the instrumentals, occasionally swooping down to interact with them, remaining both aloof and powerful. This record exhibits a much darker side than you may have to come to expect from his guest appearances, but make no mistake, River Tiber's voice is distinct and loud; you can expect to hear it booming through the streets of Toronto soon enough.
Standout: "No Talk"
7. "Awaken, My Love!" – Childish Gambino
A lot of people say this album is "derivative". I understand that criticism, and yes, the comparisons to Funkadelic go beyond the album cover. Yes, I've heard that Bootsy Collins song that sounds like "Redbone". Guess what? I don't care. What sets this album apart in my mind is Gambino's voice and the production. The former is wildly unexpected; as I pointed out in my review, I don't know if anyone was aware Gambino could sing like this. He seems to have pulled masterful range and control completely out of his ass, which is beyond impressive. The production ties it all together. Ludwig and Glover pull from a WIDE VARIETY of influences, merging several distinctly nostalgic sounds into a new hybrid. Some tracks focus more on that novelty than others, but in the end, I think it all balances out pretty nicely. I found "Awaken, My Love!" to be a really interesting statement from Gambino, and I hope he continues to experiment in the future.
Standout: "Redbone"
6. iiiDrops – Joey Purp
I wasn't too impressed when I first heard iiiDrops. I saw it as another release from a faceless SaveMoney member trying to ride the Chance/Vic hype train. Over time, though, these songs stuck with me. I grew to love Joey Purp as an emcee. He's certainly not as flashy as Chance, but his wordplay and flow are solid, and he has a good ear for beats. Much of the production is reminiscent of Just Blaze or early Neptunes, and Joey's voice is thick enough that he can do it justice. The hooks over these instrumentals are weird; they're often quite long, eight or sixteen bars, with little repetition. Instead of repulsing me with their complexity, I was drawn in, and encouraged to listen until I could sing along with them. Once I started listening closer I was struck by Joey's poignant lyricism, too. He tackles the problems of Chicago, but from a really personal angle, one that involves intimate retellings of impactful experiences. If you can look past his fiery (and at times abrasive) personality, you can find a project full of meaningful and rewarding material.
Standout: "MORNING SEX"
5. Lemonade – Beyoncé
This is really a versatile record. Of course, the themes are important, but I'm more impressed with the sonic aspects of Lemonade. It's extremely difficult for an album to jump from reggae, to country, to hip hop, all the while remaining consistent. Lemonade does that with a healthy dose of pacing, and a good deal of control. The few tracks on which the Queen really lets herself go ("Don't Hurt Yourself" and "Formation") are sparse. The dynamics of each track work best in the context of the larger whole, with songs like "Sandcastles", a gut-wrenchingly pristine ballad, functioning as allowance for the larger moments. The tracks are connected stylistically by current day pop music, which has always been Beyoncé's fall back. The flourishes elevate Lemonade beyond any other pop record this year, and make for a diverse and accessible listen.
Best Track: "Formation"
4. Progress – Beard
This record has my vote for most underrated release of 2016. You may have heard about Progress when I reviewed it back in September, but if not, it's likely you don't know about these guys, and that oughta change. I met Isaiah Beard during my short time at Berklee, and I had the pleasure of observing pieces of this release being created. Beard is best summarized as a progressive jazz-folk outfit, and yes, that label is as eclectic as their sound. Each song is an individual artistic triumph, and that's no exaggeration. Every piece of the band evolves without suggestion, alongside the vocals and lyrics, illustrating whatever point Beard is trying to make. Progress is certainly a challenging listen, but don't let that put you off. Once you crack it open, there's a lot of meaning you can derive from the music, and a lot you can apply to yourself. God damn it, Progress just might make you a better person.
Standout: "We'll Make It"
3. Light Upon the Lake – Whitney
This album took my number three spot for a simple reason: it's catchy. As you may have surmised from this list or any of my other writing, catchiness is very important to me. I like listening to music I can sing along to, or remember instantly when prompted. Light Upon the Lake is made up of sun-drenched, faded, saccharine postcards to a lost love. These songs are gentle reminders that life can be carefree. The arrangements are nothing short of McCartney-esque in their perfection and sensibility; look no further than "No Woman," a downtempo anthem scored by horns and strings, kissed by a clumsy and lovable solo from ex-Smith Westerns guitarist Max Kakacek. Later there are more upbeat cuts, like "No Matter Where We Go", a succinct and glistening number with an instantly consumable chorus. This is one of those records that will make you happy, no matter what.
Standout: "Golden Days"
2. Malibu – Anderson .Paak
Malibu was the first album I fell in love with this year. Like Lemonade, its pacing is excellent, especially for a sixteen track release. Thanks to this, each song receives proper emphasis. They're remarkably distinct, and each one will worm their way into your brain in a different way. The features are well placed, and the production comes from some of my favorite people in the music world, including legendary rhythm section ?uestlove and Pino Palladino (shouts to D'Angelo). But of course, Malibu would be nothing without Anderson .Paak. He charismatically guides you through his struggles, and by the end of the record, you're just as invested in his life as he is. This record had to make it higher on my list than Yes Lawd! simply because there is no character; .Paak spits bars and hooks authentically, with a whole lot of personal investment. Malibu was crafted lovingly, with a strong hand, and it'll make you feel warm.
Standout: "Celebrate"
1. 99.9% – Kaytranada
The more I thought about it, there could be no other record in this spot. A friend turned me on to Kaytranada back in 2014, and I haven't stopped listening since. He has one of the most recognizable styles of any producer making music, and he's been refining it for a very long time. The drums receive special attention, as they are the most concrete sound in the mix. The feel is indescribable. The patterns are so familiar and human – the bass lines just melt into them. The instrumentals stand alone as masterful, but the songs they're paired with are just as great. 99.9% features some of the very best tracks this year, from the light 80's house cut "YOU'RE THE ONE" featuring Syd of the Internet, to Vic Mensa's wonky display of rhythmic ability, "DRIVE ME CRAZY". Kaytranada also flexes his songwriting and ear by picking up some odd guests, including obsolete 90's R&B singer Craig David for what might be the catchiest song on the record, "GOT IT GOOD". Kaytranada fills in the rest of the spaces. He's there with the twinkly synth embellishment, or the odd snare hit. Even on a tune like "WEIGHT OFF", on which he's merely adding to the composition of BADBADNOTGOOD, he walks right up and stands next to them, refusing to be a backdrop. Everything he touches turns to beautiful, groovy gold. There was not a single album I listened to or enjoyed more this year, and I'm proud to say that Kaytranada made my favorite record of 2016.
Standout: "GLOWED UP" (feat. Anderson .Paak)
Thanks to everybody who contributed to or read pieces on Yr Album this year. I had a lot of fun writing, and I hope y'all like this blog as much as I do. More to come in 2017.
Written by Preston Fulks