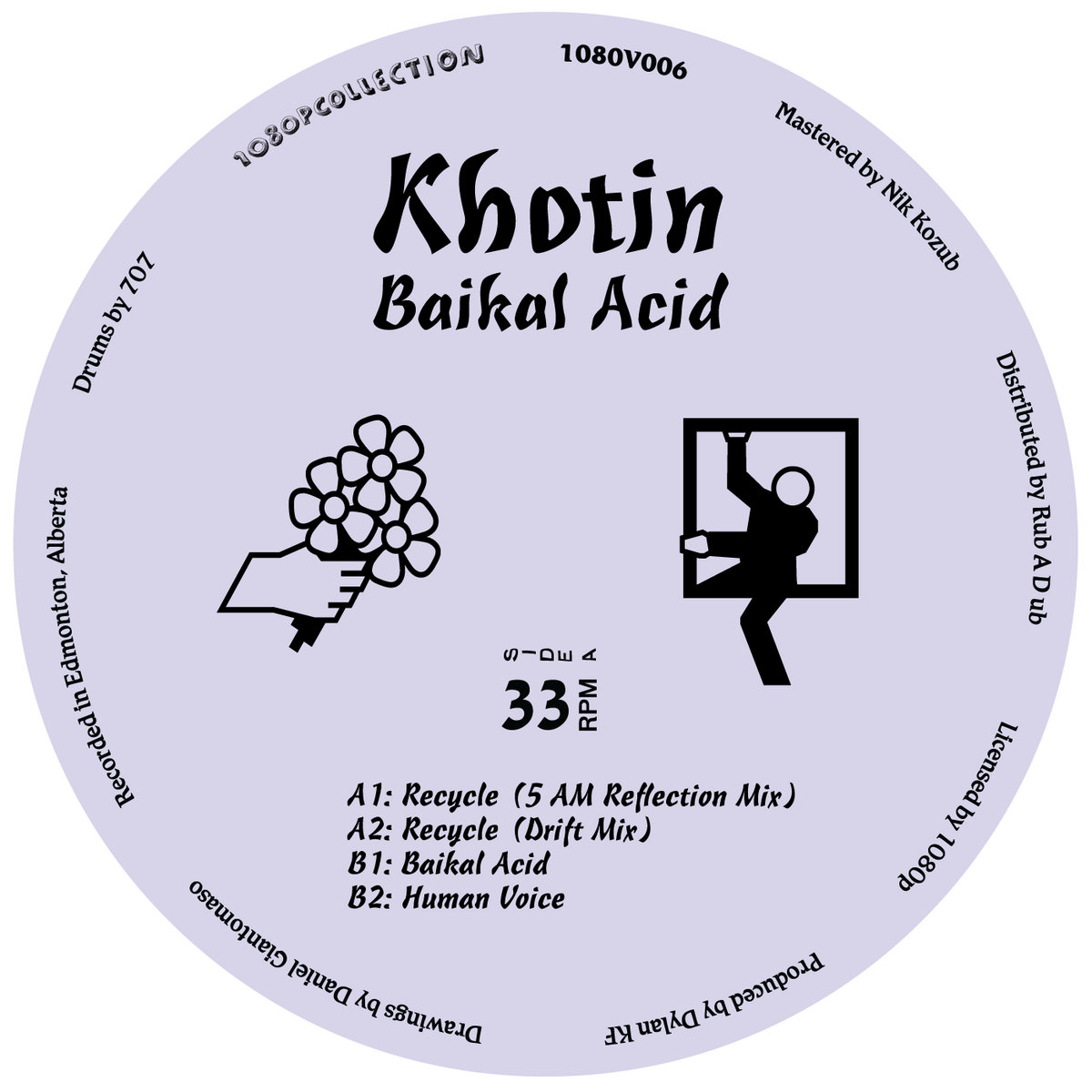 10. Baikal Acid EP – Khotin
An early January four-track EP with some of the most tender house beats you'll hear all year, Baikal Acid by Canadian web-designer Dylan Khotin-Foote understands not just to what makes us move, but what really makes us tick. Composed with analog drum machines and a classic Casio keyboard, Baikal Acid is as good as it gets with regards to bedroom synth work, as it reminds us that sometimes we must confront the stubbed toe that is the human condition, and dance it right off. I only wish he went by "Dylan" or "Foote," I don't even know where to start with "Khotin."
Best Track: "Baikal Acid"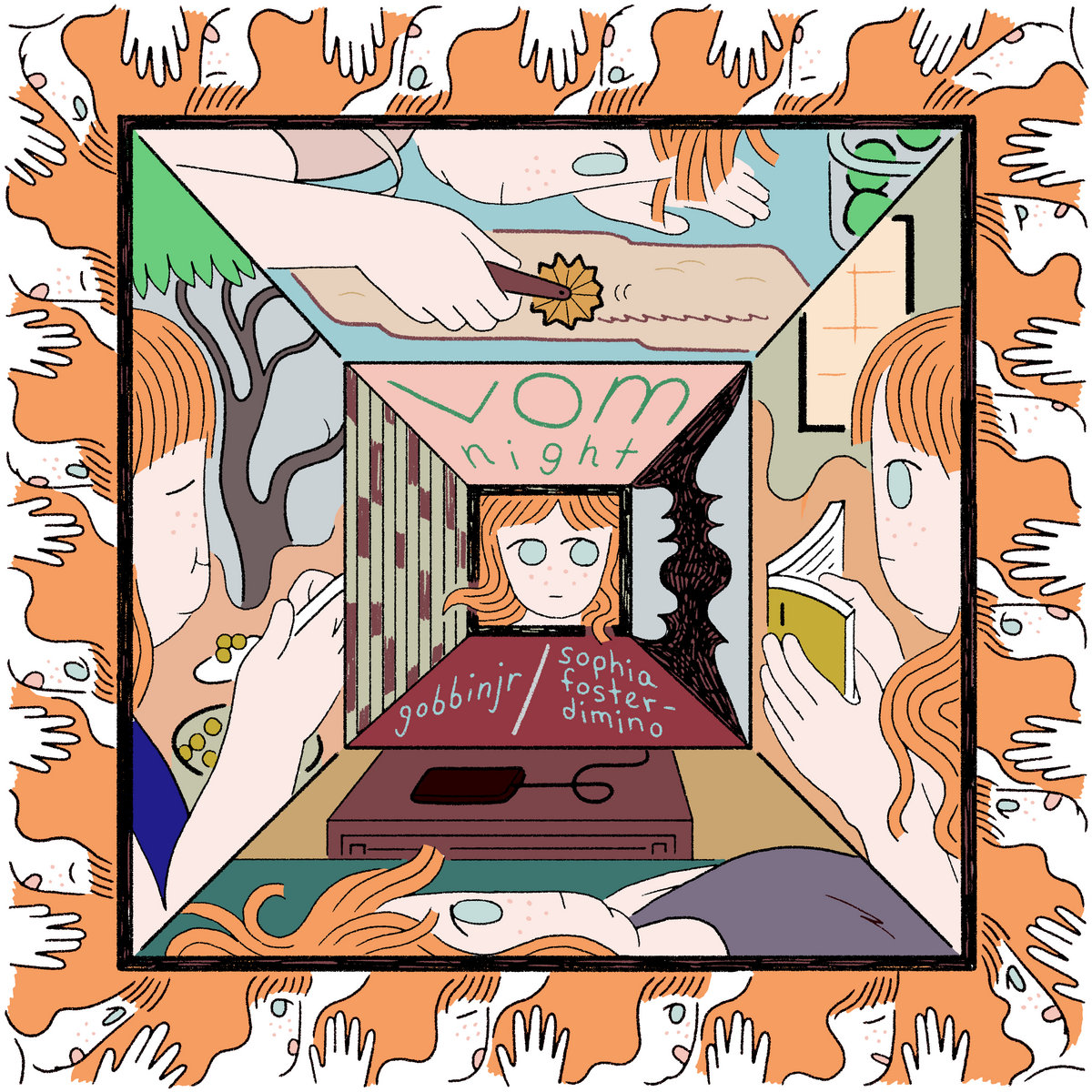 9. vom night – gobbinjr
It's beginning to really piss me off that I don't know how to say gobbinjr's name. An unapologetic, self-ascribed "mean pop" project of Wisconsin-native Emma Witmer, gobbinjr has made a serious name for herself (one that I have no clue how to pronounce) in the Brooklyn scene. Her second full release, vom night, was the refreshing exhalation we all needed this year—and it couldn't have come at a better time.
Best Track: "Firefly"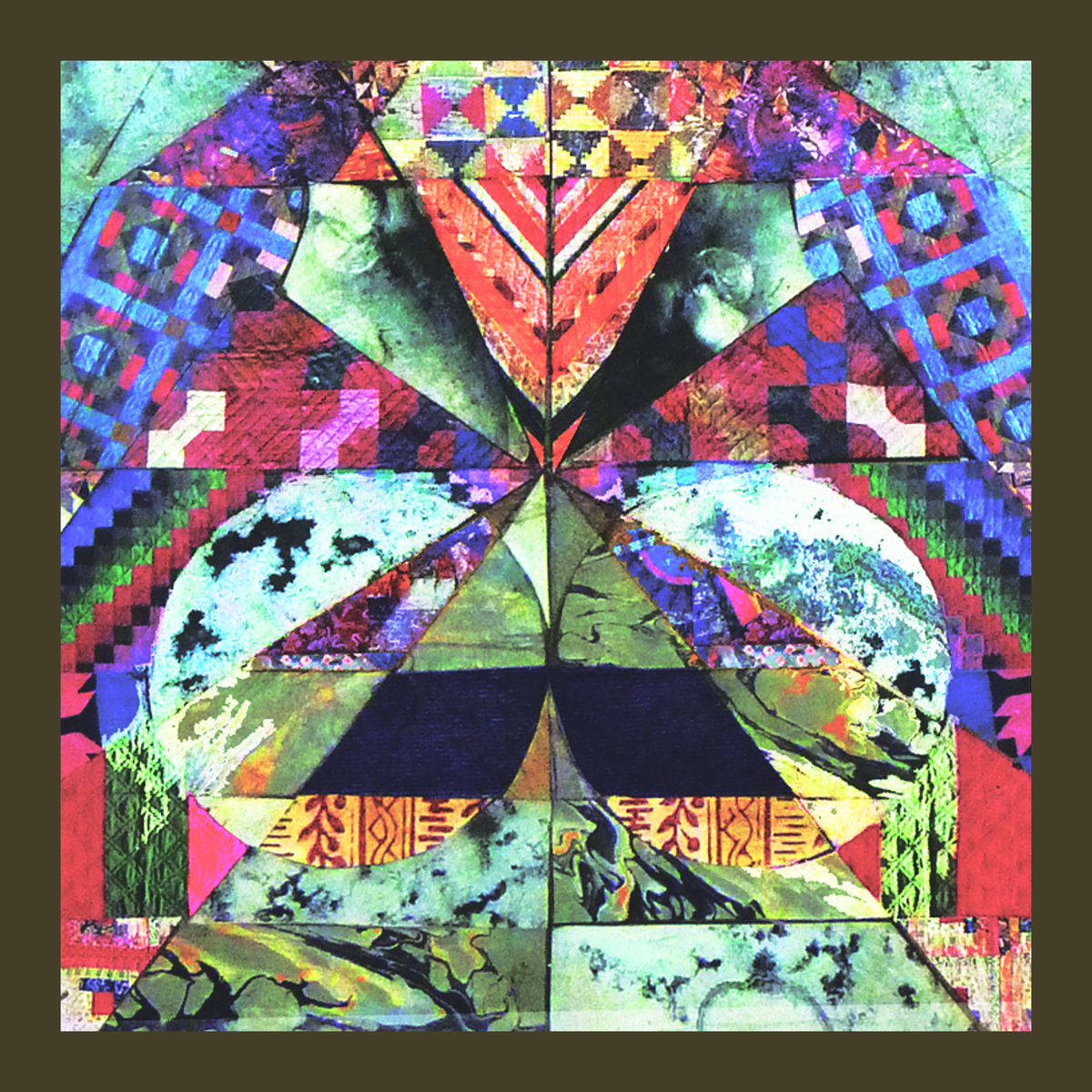 8. Sham Cloud – Fond Han
Exploding in Sound babies Fond Han seem to really be making an impact on the local circuit these days. Out of Hub City, NJ (New Brunswick, for those of us unfamiliar wit da derty Jers), Fond Han carries on a healthy tradition of industrious garage rock out of the Northeast. Drawing upon the likes of EiS forefathers Dust From 1000 Years and Fat History Month (now Bad History Month), Fond Han is well on their way to seizing the erratic-core scene by storm. The only thing is that the "Han" could be like Han Solo or something more like the "han" in "hand."
Best Track: "New Alright"
7. Black Peak – Xylouris White
Black Peak, the sophomore album out of odd-couple Xylouris White (Cretan lute master George Xylouris, and Australian drummer Jim White) is an adventure in genre blending musicality. Deeply associated with the scene around avant-garde musicians such as Nick Cave, Xylouris White diverges from the experimental pack with their uniquely accessible Greco-Aussie sound. "White" I think I've got, but I'm not even going to try with "Xylouris."
Best Track: "Forging"
6. The Visitor EP – Kadhja Bonet [reissue, bonus tracks]
The cinematic ballads off Kadhja Bonet's debut collection, The Visitor, manage to seduce listeners with their haunting sense of familiarity. Creative, often times orchestral, arrangements that sound straight out of a Bond movie only serve to enhance Bonet's robust vocal abilities throughout the record. This re-mastered re-release has four extra tracks, including an absolutely stunning rendition of The 21st Century's 1975 classic, "Remember the Rain" (which I would also argue is the Crown Jewel of the album). It's too bad I don't have a clue what her name is.
Best Track: "Remember the Rain"
5. Christchurch – Tonstartssbandht
The fact that I don't even know where to start pronouncing this Florida duo's name ought not to take away from their long awaited return to the scene with this live recording of one of their sets from Christchurch, New Zealand. The brothers in Tonstartssbandht's busy two-track portrait of self-awareness (split into 30-minute Sides A & B) smears listeners against a glass wall, eyes smushed forward facing the future. Interspersed by applause, it is in this recording taken from the other side of the world—the opposite side of that very glass wall—that we find ourselves able re-gain contact with some of our long lost thoughts back at home.
Best Track: "Side A"
4. HOPELESSNESS – ANOHNI
HOPELESSNESS is ANOHNI's thunderous departure from previous work with chamber-pop group, Antony and the Johnsons. It would be reductive to simply call it an album, or really anything less than an all-out declaration of the self. In what is her first piece with a primarily electronic palette (co-produced by Hudson Mohawke), ANOHNI orbits herself and by proxy, her listeners as she contemplates themes of identity, even asking at one point: "Why Did You Separate Me from the Earth?" (Track #8). It begs a question of my own—how exactly do you say her name?
Best Track: "4 DEGREES"
3.  virtua.zip – ESPRIT 空想
Vaporwave pioneer George Clanton (best known for his solo project under his own name, his side-project Mirror Kisses, and his self-built label 100% Electronica) put out his first ESPRIT 空想 tape since virtua.zip's initial release back in 2014. With five bonus tracks (four never-before-heard by the public, plus a "fully realized" edition of the previously released "Starboy"), virtua.zip deserves a spot beneath your Menorah this Hanukkah season. I will also email him to ask if it's like E-SPRITE or ES-SPIRIT or something.
Best Track: "iwillbe.wav"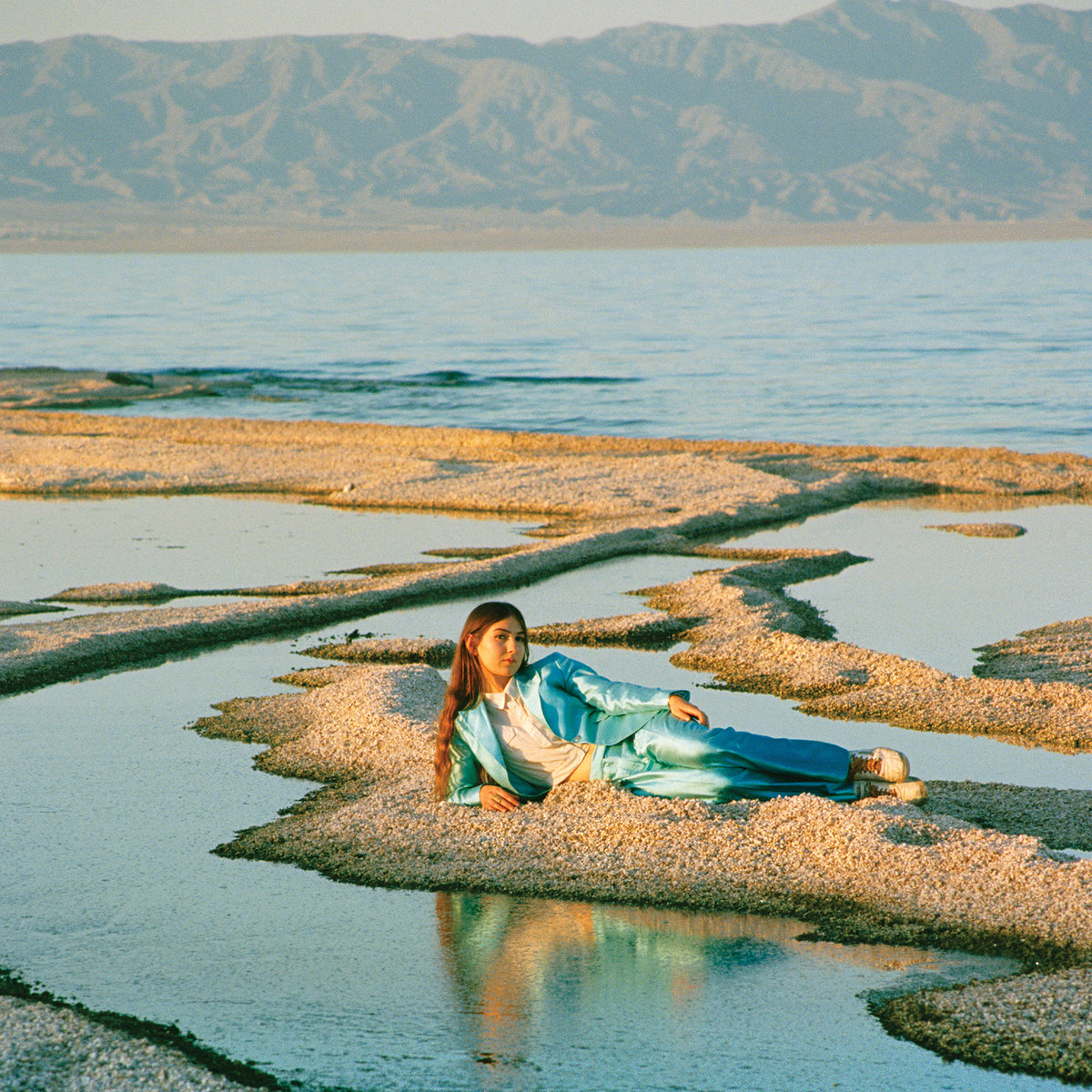 2. Front Row Seat to Earth – Weyes Blood
A frequent guest on a number of year-end lists, Weyes Blood's Front Row Seat To Earth carries itself with an air of 70's Malibu nostalgia that blends seamlessly into a project based in arpeggiated future-folk. There is a heavy distance to Natalie Mering's vocals—aerated, though staunchly in command, as her voice streams thick between stones like an oil-spill on a shingle beach. I just can't really tell if it's like Ways Blood, Weeze Blood, or Wise Blood, and it's driving me insane.
Best Track: "Seven Words"
1. A Good Night in the Ghetto – Kamaiyah
Oakland's Kamaiyah hit the ground running with her debut mixtape, A Good Night in the Ghetto, back in March. The ingenuity of her style lies in old school demeanor atop new school, distinctly West Coast instrumentals—a one-two punch that harkens back to shades of Sade and Missy Elliot (with a dash of Lil Uzi Vert on the side). Expect versatile, game-changing hip-hop out of this innovator in the future; I just don't really know how to say her name, you know?
Best Track: "I'm On"
Written by Gilad Jaffe