2016 was a great year for hip hop; everything else, maybe not so much. Still, this year has brought us some great music, regardless of genre or circumstance. Here are 25 albums that prove it. 
Prima Donna – 

Vince Staples
Vince Staples has been on a tear the past few years. Each project he releases is better than the last, and while Prima Donna might not touch Summertime '06, it's only an EP. What we get on the seven track release is incredible, with some awesome features from Kilo Kish, A$AP Rocky, and even André 3000. Vince isn't a slouch either, providing some great verses throughout. While we only got an EP from Vince in 2016, it's better than no Vince at all.
Best Track: "Loco"
Starboy – 

The Weeknd
I recently did a review of this record so I'm not going to delve into it too much. With Starboy, The Weeknd delivers a high-quality pop album that, while a little disappointing based on his previous releases, still proves why he is one of the kings of pop. With quality features abundant and some of the best songs of the year, it's no surprise that most if not every song on the album has charted since its release.
Best Track: "Sidewalks"
Holy Ghost – 

Modern Baseball
Fortunately for all of you emo fans, the genre isn't completely dead! Modern Baseball has been slowly but surely reviving one of the genres that defined a lot of our childhoods. Holy Ghost is a great alternative rock album that accentuates what makes this genre of music great, with some wonderful guitar and drumming that work with the stagnated style of singing. At just under a half hour, it's a succinct but enjoyable listen. Don't miss out on this album if you're a fan of emo music. 
Best Track: "Note to Self"
I like it when you sleep, for you are so beautiful yet so unaware of it – 

The 1975
Even with the absurdly long album title (reminiscent of Fall Out Boy or Panic at the Disco,) The 1975's sophomore LP improves on just about everything their debut album laid out. Thanks to wonderful pop melodies and the fact that we can finally understand most of what Matthew Healy is saying, The 1975 deliver a stellar album that propels the British group to one of the better pop bands in modern music.
Best Track: "UGH!"
Jeffery 

– Young Thug
The name and album cover alone warrant a spot on this list. Young Thug is not one of my favorite rappers, however, when I listened to Jeffery it changed my perception of him. Thugger delivers some of his best verses to date, and even with songs titled "Harambe" and "RiRi" on it, that doesn't stop him from producing his best project to date this year.
Best Track: "Wyclef Jean"
Good Will Prevail – 

GRiZ
Sax touting DJ GRiZ returns in 2016 to provide one of the best EDM albums this year. While some of the tracks can get a little heavy on the dubstep, it's still a funky, fun album from beginning to end. Like most EDM projects, there are a lot of features on the album, but they are all great, ranging from ProbCause bringing some great lines on "My Friends and I" to Cherub lending a hand once again to make the excellent "PS GFY." If you're a fan of EDM music, I highly recommend Good Will Prevail.
Best Track: "What We've Become"
3001: A Laced Odyssey – 

Flatbush Zombies
I had high expectations for this album. Being a big fan of Flatbush's first two mixtapes, the release of their debut LP was making me anxious. When it finally released, I was very satisfied. Everything went right for the Zombies' introduction to the mainstream world. Erick Arc Elliot's production on this album is top notch and his wordplay and flow has grown considerably, Meechy Darko continues to show why he might be the most underrated MC on the planet, and even Zombie Juice finally showed why he's a member of the group. While not as good as their mixtapes, it certainly met my expectations and is still a great album.
Best Track: "Trade-Off"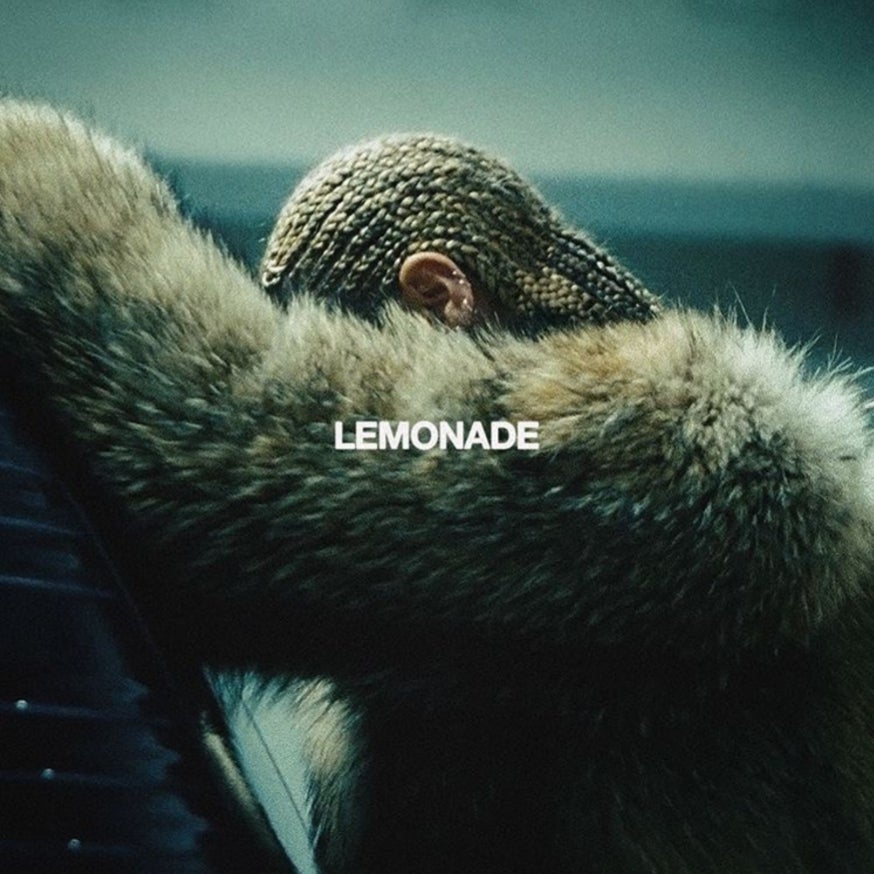 Lemonade – 

Beyoncé
Queen Bey was sick of everyone coming for her crown, so in 2016 she left no doubts as to who rules the pop world. Even with the likes of Ariana Grande and Selena Gomez both releasing chart toppers in 2016, Lemonade trumps them all. Whether you're listening to the actual album or watching the visual album, Lemonade is a great pop album that features some powerful lyrics and hooks, letting Queen Bey retain her throne.  
Best Track: "Formation"
Floss – 

Injury Reserve
Phoenix based rap group Injury Reserve turned many heads with their debut album Live From the Dentist's Office last year. Back again in 2016 with an album with a much harder sound, Floss is accessible for any fan of rap. Steppa J. Groggs still gives us some of their best verses to date, Ritchie with a T provides some of the best hooks of 2016, and producer Parker Corey lights up the album with top notch production across the board. If 2015 was just an appetizer for what was to come, Floss is the main course; a meatier, better album that propels Injury Reserve to one of the best rap groups currently in music.
Best Track: "What's Goodie"
Do What Thou Wilt – 

Ab-Soul
It was do or die for TDE member Ab-Soul in 2016. After releasing the not so stellar These Days… in 2014, Ab-Soul needed to release something good or forever be the black sheep of TDE. Soul returns to what makes him a standout in TDE: unmatched lyricism. Ab-Soul comes back with some of his best verses and lines in a long time on Do What Thou Wilt, and the production is stellar as well. Don't worry Soul, it doesn't look like you'll be kicked out of TDE anytime soon.
Best Track: "Beat the Case"
iiiDrops – 

Joey Purp
I thought the best thing to come out of Chicago would have been Chance the Rapper's Coloring Book or Kanye West's The Life of Pablo. Who would have thought that Joey Purp would win that title? Joey Purp's iiiDrops is going to make him known to the public (with a little help from friend Chance the Rapper on hit single "Girls@"). The excellent beats, great wordplay and features make iiiDrops certain to turn heads.
Best Track: "Money and Bitches"
A Seat at the Table – 

Solange
The Knowles' sisters had quite the year. First, Beyoncé reasserted herself as the queen of pop with Lemonade, then her sister Solange releases the beautiful A Seat at the Table. R&B might have a stronger competition for queen, but Solange certainly makes her case for the crown on this album. With a great voice in tow and some beautiful melodies behind her, A Seat at the Table might allow Solange to usurp Beyoncé as the best Knowles sister.
Best Track: "Mad"
"Awaken, My Love!" – 

Childish Gambino
Is this what anyone was expecting from Donald Glover? No, it wasn't. Even after taking a break from music to focus on his excellent television show Atlanta, Childish Gambino returns for his funkiest album yet. Caution: all you Gambino fans that haven't listened to it be warned, this is not a rap album. The 70's inspired funkadelic beats and singing inspired by artists like Prince work really well, and Glover gives it his all and delivers. While it might not have been what Gambino fans were looking for, "Awaken, My Love!" is still a great record, making me excited for what's coming next from Bino.
Best Track: "Redbone"
Blank Face LP – 

ScHoolboy Q
TDE's big 2016 might have begun with untitled. unmastered, but it really kicked off with the release of ScHoolboy Q's third album Blank Face LP. The production is great, ranging from Metro Boomin to Tyler, The Creator, and Q's gangster lifestyle is apparent throughout the entire record. While it isn't the best thing to come from TDE this year, Blank Face LP certainly does enough to warrant a spot. (But that beat on "Tookie Knows II" though.)
Best Track: "JoHn Muir"
The Impossible Kid – 

Aesop Rock
I already did a review of this album earlier in the year, so I won't go overboard here. But to reiterate, Aesop Rock's The Impossible Kid pleasantly surprised me. Before I listened to this album I liked Rock, but wasn't super into him. The beats and wordplay on The Impossible Kid makes me smile from beginning to end, and it definitely deserves a spot on my list.
Best Track: "Defender"
Too High To Riot – 

Bas
If any project surprised me the most this year, it would have to be Bas' sophomore LP Too High To Riot. I listened to it on a whim when it was released and I haven't stopped listening to it since. The groovy-techno vibes throughout the album make it a soothing listen, and it doesn't hurt that Bas is a talented MC in his own right. I guess being signed to J. Cole's label isn't that bad either.
Best Track: "Clouds Never Get Old"
How To Be A Human Being – 

Glass Animals
After impressing me with their live set at Lollapalooza in 2015, I became hooked on Glass Animal's trippy sound. With the release of How To Be A Human Being, the blokes from Oxford change their style but retain the psych-funk sound they're known for. With a bigger emphasis on all things electronic, and the same old hypnotic singing, Glass Animals delivered one of the best indie albums of the year.
Best Track: "Season 2 Episode 3"
Konnichiwa – 

Skepta
Usually, music that's deeply rooted in its country of origin doesn't translate outside of that context. Skepta proves that notion wrong with Konnichiwa. Not being a huge fan of trap rap to begin with in the states, I cautiously approached this album as grime is sometimes considered the UK equivalent. However, grime has won me over. This entire album threw me for a loop, and it wasn't what I expected at all, but I loved every minute of it. With drum and bass beats and abundant British slang, Konnichiwa shouldn't be slept on.
Best Track: "Lyrics"
The Sun's Tirade – 

Isaiah Rashad
Isaiah Rashad's sophomore LP was probably my most anticipated album of 2016. After killing it in 2014 with his debut Cilvia Demo, TDE's (second) best rapper came back in full force on The Sun's Tirade. Although this album is a lot more depressing than Cilvia Demo, that doesn't stop Isaiah Rashad from giving some of his best bars yet. The Sun's Tirade also has two of the best guest verses of 2016 (Kendrick Lamar on "Wat's Wrong?" and Jay Rock on "Tity and Dolla"). Although he might not be as popular as Kendrick or Q, Isaiah Rashad certainly put out the best album from TDE in 2016.
Best Track: "Tity and Dolla"
Run the Jewels 3 – 

Run the Jewels
Even though it was supposed to come out in early January, Killer Mike and El-P decided to bless us with RTJ3 in December. A Christmas Fucking Miracle. Anyway, Run the Jewels continue to assert themselves as perhaps the best rap duo in the game. The production from El-P is both brutal and graceful, and both MCs drop some of the best verses so far from the RTJ collective. Probably the best album from the duo to date.
Best Track: "Call Ticketron"
Blonde – 

Frank Ocean
I honestly didn't think we would be getting a new Frank Ocean album in 2016. With how little we were hearing about it, it really didn't seem like Frank Ocean was even in music anymore. However, he put all the doubts to bed with Blonde, an album just as harmonious and beautiful as Channel Orange. It's exactly what everyone wanted, and Frank Ocean has once again cemented himself as one of the kings of R&B.
Best Track: "Ivy"
Light Upon The Lake – 

Whitney
I'll be the first to admit that it takes a while for this album to grow on you. But once the catchy melodies and beautiful lyrics grab your attention, it'll be hard to pull away. Whitney's Light Upon The Lake is a beautiful album to listen to that was perfect for the Summer. While most people probably exhausted "No Problem," "Broccoli," or any other multitude of Summer songs that came out, I was bumping "Golden Days," "The Falls," and "Follow." Even though the Summer has passed, Light Upon The Lake is still constantly on in my rotation.
Best Track: "The Falls"
99.9% – 

Kaytranada
Producer Kaytranada's debut LP was one of the best things to come out of 2016. 99.9% has some great features, ranging from Anderson .Paak killing it on "Glowed Up" to Syd's hypnotic singing on "You're The One." The tracks seamlessly transition into one another, making it easy to get lost in this album from beginning to end. 99.9% truly was one of the best albums to come out this year.
Best Track: "You're The One"
Atrocity Exhibition – 

Danny Brown
Danny Brown changes it up heavily on his 3rd LP, surprising just about anyone who listened to it. Atrocity Exhibition hits you hard and doesn't regret it. Danny voices his struggles with drug addiction, depression, and suicide throughout the album and the topics bleed into every song. Each beat is very somber, and sound more like a Nine Inch Nails record than a rap album. But even with the depressing themes of the album, Danny's wordplay and delivery are as great as ever, and the more you listen, the harder it is to stop. Atrocity Exhibition is an emotional rollercoaster that never gets boring and Danny Brown definitely delivered in 2016.
Best Track: "Downward Spiral"
 

Malibu – 

Anderson .Paak
To put it simply, Malibu is a masterpiece. Anderson .Paak, who garnered much fame from his multiple features on Dr. Dre's 2015 album Compton, puts out an album that's flawless from top to bottom. The album's atmosphere is accentuated by smooth and jazzy overtones, and coupled with .Paak's harmonious gospel rasp and masterful wordplay, he seems to have found a successful formula. "The Bird" starts the album off so well and doesn't look back, pouring out hit after hit. From "The Waters" detailing the struggles of making it big to "Silicon Valley" showing .Paak just wants to snuggle with someone, the album tackles everything. Anderson .Paak ruled 2016, and it all started with Malibu.
Best Track: "The Waters"
Written by Max Borushek