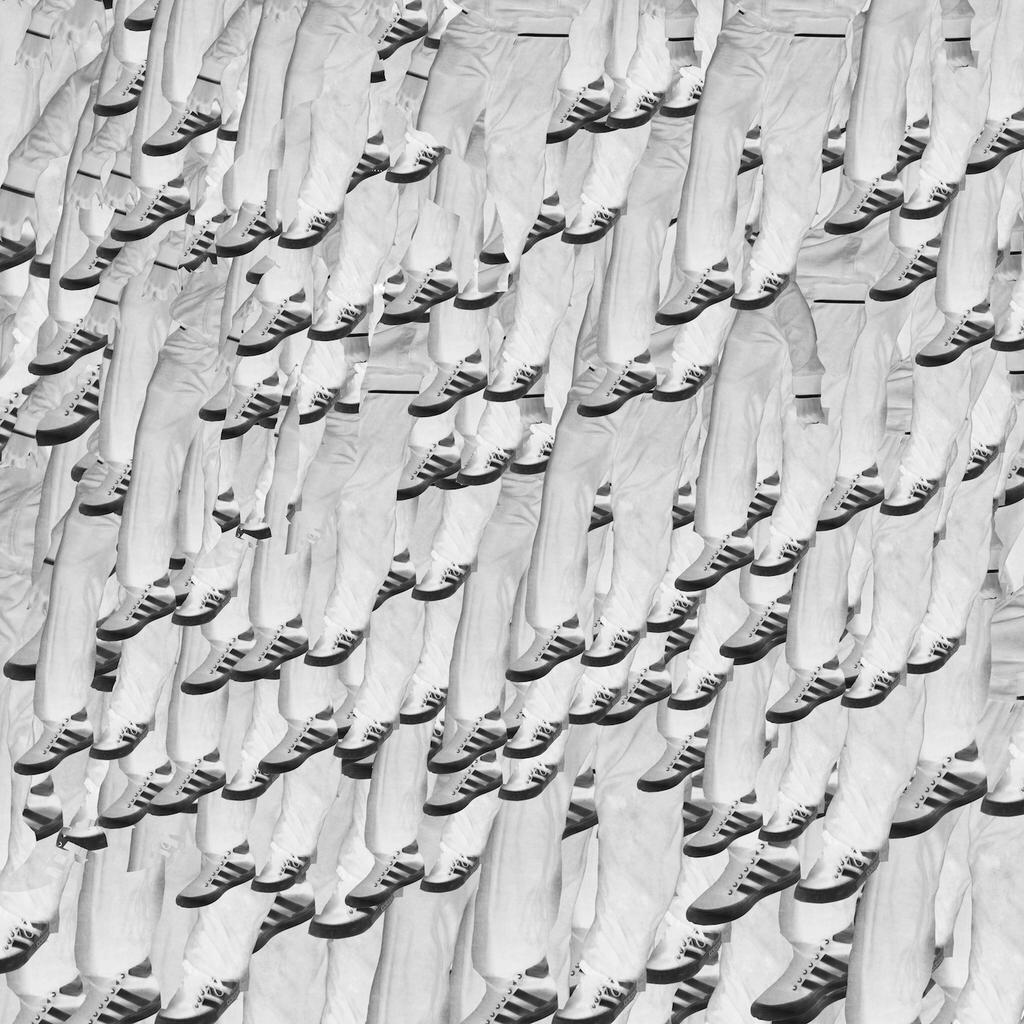 15. Rp Boo – Fingers, Bankpads, and Shoe Prints
Fine-ass chicago juke and footwerk at it's finest. This album gives very few fucks. It's an angry electronic music album. It uses choppy sped up soul samples and a constant usage of swear words to do so.
14. Unknown Mortal Orchestra – Multi-Love
So catchy and hard to replicate pop music with tight production and difficult chord changes. These are hardworking musicians.
13. Travis Scott – Rodeo
Besides the standout Young Thug and Justin Bieber song, "Maria I'm Drunk," Travis Scott's Rodeo is consistently entertaining and classily produced, without having many standout moments. That's not to say that it's a bad trait of the record. I just found this album to be very good from start to finish and Scott has really carved out a unique place in modern hip/hop with his dark and moody take on southern rap.
12. Sufjan Stevens- Carrie and Lowell
Sufjan Stevens is at it again with his lovely short album of beautiful guitar tunes. I didn't know his life was that sad. He presented the stories of his childhood and his parents well, though. Gorgeous.
11. Quelle Chris – Innocent Country
I love this guy's wonky beats and witty lyrics. My interest in this album is driven almost entirely by Chris's like-able personality. To be honest, while the instrumental loops on this album are interesting in parts, they aren't the most extravagant beats you'll hear on a rap record this year, not by a long shot. Chris tells interesting stories on this album and creates amazing portraits of different kinds of struggles in the world that affect many people in the world in some way, shape or form.
10. Young Fathers – White Men Are Black Men Too
This band has started making noise pop and experimental soul. It used to be rap and those other things. Beautiful and socially conscious.
9. Drake – If You're Reading This It's Too Late
Drake has a ton of taste. I feel like he released Thank Me Later and then realized that those beats were overproduced and pandering and his lyrics were not those things so then each album after that became artsier and artsier until we got If You're Reading This It's Too Late. The beats are minimal and hard hitting and Drake's flow is uniquely catchy.
8. Kendrick Lamar – To Pimp a Butterfly
Okay this is amazing, but "How Much a Dollar Cost" was Obama's favorite song? FAVORITE? I mean, c'mon. How bout "Institutionalized?" How bout "Blacker the Berry?" How bout literally any other song on the album. I still like "How Much a Dollar Cost," but it is definitely not as memorable as other greats on the album. Kendrick is brilliant, though. Keep up the fantastic genius.
7. Czarface – Every Hero Needs a Villain
Hard-nosed hip-hop that was refreshing to hear. Every Hero Needs a Villain is not trying to be clever or gritty. It just is. I love to hear a contemporary rap record where the rappers just seem to be so naturally gifted and not pretentious. The bars on this thing are hilarious, cynical, and evil at times. Good stuff.
6. Joanna Newsom – Divers
Joanna Newsom writes amazingly complex songs. This is a challenging and brilliant album while, in many ways, it is one of Joanna's most concise and catchiest releases. Dramatic instrumentation and vocal performances make for tears and cheers.
5. Milo – so the flies don't come
I do not know why but I really feel the urge to become the school bully to Milo's nerdy persona. I wanna beat his voice and lyrics on the album with my fists because they are so clever and precocious. The beats Milo has on this album are by far the best he has flowed over. They do a good job of beating him up, and you can tell on this album that the beats are beating him up. The world is beating Milo up and he is sick of it. He sounds real, aggressive, and genuine and it works. I loved this nerdy, hookless, impressionist affair. Wonderful Milo. Just wonderful.
4. Colin Stetson / Sarah Neufeld – Never Were The Way She Was
The combination of saxophone and violin on this album calms me like nothing else. It's like sleeping in a bed made of the sounds that come from the record. It puts me in a zone, a magically quiet and wonderfully repetitive and sleepy zone. This is repetitive horn music that is anything but boring. What the hell, right?
3. Oneohtrix Point Never – Garden of Delete
Daniel Lopatin gave me everything I wanted with his latest ambient electronic masterpiece, Garden of Delete. He comes through with some Oneohtrix Point Never style bangers on this album that I never thought I would hear from him, like "Sticky Drama." The softer moments on this record are reminiscent of his 2011 release, Replica, which is one that I fell in love with because it made me interested in an ambient record, which is a genre that I didn't get into until after hearing of this artist. Lopatin brings new sonic pieces to the table on Garden of Delete with the addition of electric guitar to some of these tracks that works surprisingly well. I went into this wanting to love it and I ended up doing so. Listening to Garden of Delete is like painting a glorious piece of art with thick strokes of melted silver and gold. SOOOOO SHINNNNYYYYNYNY.
2. Clarence Clarity – No Now
This album is what you get if you stuff Justin Timberlake, Squarepusher, Murzbow, and Gonjasufi into a marshmallow, insert the marshmallow into the microwave for 40 seconds, watch the fluffy treat expand to large proportions, open the microwave door, and listen to the sound that the 'mallow makes as it deflates. No Now is a mixture of sugary pop and hectic noisy sounds. It took me many a listen to pick up on the incredibly catchy hooks that Clarence lays out on this thing and the repeated listens were well worth the auditory desensitization that it cost me. I wish Clarence Clarity were appreciated by more people. However, the upfront and abrasive production of his songs, while I fell in love with them, will perhaps turn people away. So good though.
1. Father John Misty – I Love You, Honeybear
I Love You, Honeybear is a luscious and juicy love letter to Josh Tillman's significant other and wife, Emma. If I were her and received an album that was like I Love You, Honeybear, from a loved one, I would consider myself a lucky lady, and I would be able to completely ignore that my partner was exploiting and capitalizing on our love life in the form of a profitable album. Nonetheless, with Honeybear, Father John Misty has added a new factor to his lyrically witty and wonderfully melodic song structures, with grand and beautiful instrumentation. This emphasis on sophisticated sounds did not seem to be the focal point of his previous release, Fear Fun, which was charming and simply captivating in its own way, regardless. However, with his new record, Tillman has seemed to match his touching, playful and poignant lyrics with equally whimsical and charming instrumental arrangements.
Written by Luke Sherman